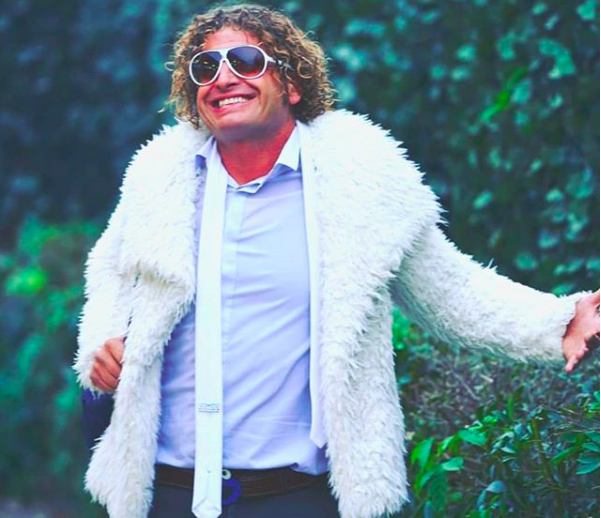 John Ingrassio is a free-spirited craftsman with a passion for making people smile. Since his time at Alfred University, John has sought to bring people together. At Alfred, John began the tradition of sending "Happy Tuesday" messages to his close friends – short reminders to seize the day and appreciate your surroundings. John's exuberance and craftsmanship led him to work for Wood Kingdom, the leading retailer of custom-built playgrounds in New York. Working with wood and making kids smile was the perfect job for continuing the spirit of "Happy Tuesdays" on a broader scale.
John's success at Wood Kingdom eventually afforded him the opportunity to work in the equestrian world doing Special Operations for Morrissey Management Group. John's ineffable smile made him a fixture on the scene and his token t-shirt got him noticed by a number of the equestrians. John always wore his "Love Wood" shirts to work – Wood Kingdom's slogan – and pretty soon all of the riders wanted shirts of their own. The catch phrase spread like wildfire, and before long equestrians and fans alike were asking for Wood Kingdown accessories. John began making Wood Kingdom belts for the equestrians, and the rest is history.
Leather with Love is John's way to spread joy through quality goods. His classic designs Love Wood and Wood Kingdom are the soul of his brand, but he also enjoys designing custom belts for all shapes and sizes.
Sign up with your email address for monthly specials and discounts.
We respect your privacy.